CUSTOMER PHILOSOPHY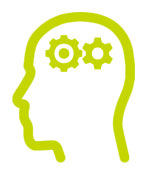 Give KER Graphics a call today on 028 9044 9949 and experience excellent customer service. Our printing services are designed to meet the individual requirements of your business.
One of the reasons we stand out from our industry competitors is because we genuinely care about you the customer and your satisfaction. We promise you our undivided attention, no matter what the size of your business or the volume of your order. High speed printing, fast turnaround, attention to detail and cost effective pricing, are just some of the reasons customers come back to us time and time again.
From the moment you start using our label printing services, you can rely on us to deliver on quality, cost and speed. Whether you need assistance on the right label material, help with choosing the best adhesive or the expert support of our in-house design team, you can rely on us every step of the way.
Absolutely No Compromises – We Want you to be Delighted with Every Aspect of Our Service!
Customer satisfaction is something we strive for everyday at KER Graphics; our team will stop at nothing to meet your every need. That means you can trust us to not only understand your business requirements, but to deliver to your expectations, going above and beyond.
When you are running a business, the last thing you want is to be worrying about quality control, or a printing mistake that damages your reputation. We work hard to ensure your order arrives in perfect condition, and just how you expect. The result is a printing company you can trust, and labels that ensure your brand and products stand head and shoulders above the rest.
High Quality Printing Services that Ensure Outstanding Service from Production to Delivery
Of course, your business and repeat business is important to us, but we understand you will only use our services if you are satisfied on every level. From quality control to cost, and print efficiency to fast dispatch, we work hard to bring you first class service from design and production right through to delivery.