Design Service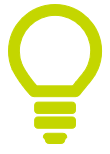 Graphic Design
& Pre-Press
We offer a fully comprehensive graphic design & Pre- Press Service
Our in-house design studio will undertake new projects from creating the initial concept through to perfecting the final artwork before going to print.
Our design studio also work with supplied digital files and in all cases will handle every aspect of pre-press working closely with production to ensure your design is faithfully reproduced when it goes to print.
We accept digital artwork via email, web transfer, dropbox etc.
Our studio is happy to work closely with clients to ensure the artwork delivers maximum impact for your product.
All artwork is proofed electronically via email as a pdf format.
We offer a full file management service including archival and retrieval as part of our print management facility, this ensures that your artwork is in good hands and that all print jobs will be consistent.
All plate making is carried out in-house to ensure high quality reprographic as well as ensuring lead times are achieved.
Feel free to check out our artwork specification by clicking here