NEW & START UP BUSINESSES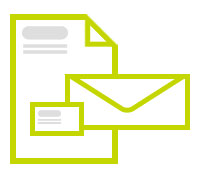 Starting a New Business?
Our Labels Help Get Your Brand Noticed for All the Right Reasons
Give Ker Graphics a call today on 028 9044 9949 and place your first order with us today. We promise to give you the support your business needs and help to get your brand noticed.
Starting a new business can be a challenge, and the last thing you want to worry about is that you've chosen the wrong supplier for your printed labels. At Ker Graphics, we give you instant and total peace of mind that you have chosen a printing partner that will be with you every step of the way. From helping you to establish your printing requirements, to processing repeat orders quickly, our friendly team will give you professional support tailored to the needs of your business.
We remember starting our own business and the many hurdles involved. Now, decades later, we fully appreciate how important it is to grow a strong reputation that is built on trust and quality. That is exactly what we will help you to do with our high quality label printing services.
Cost Effective, High Speed Label Printing Services You Can Trust and Afford
Our labels are designed to help you get noticed, no matter what your industry or the size of your business. We are always happy to share our expert advice and give you the support you need to get the best return on your investment with us. From label design and layout through to planning combination print runs and choosing the correct material, our team is on hand to ensure you are completely satisfied.
Over the years, we have worked with a wide range of companies, including those in the food, manufacturing and chemical industries. Each of our customers has had very specific requirements that we have been able to meet head on, on time, and on budget.
There are many aspects of label printing and branding that we can help you with, including:
Branding
Design and layout
Rough layout ideas
Typesetting
Choosing the right label materials and adhesives
Advice on choosing the right printing process
Thermal printing
Application Solutions
Let Us Help You Get to Where You Want to Be – Call Us Today For Expert Advice
Don't let label design and printing become another start-up task that presents a challenge. One call to our team is all it takes to establish your needs and give you the advice you need to place your first label order. Nothing can beat the feeling of seeing your own business name or logo on your first set of labels, and we would love to be a part of your exciting journey!